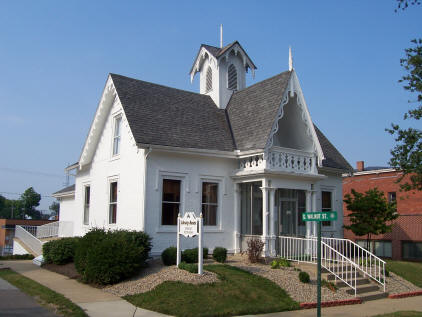 *** NOTE: All Mount Gilead Public Library Programs and Services are currently cancelled until further notice due to the COVID-19 response. ***
Genealogy Hours
Monday: 10:30-3:30
Tuesday: 10:30-3:30
Wednesday: 10:30-3:30
Thursday: 3-7
Friday: 12-4
35 E. High Street (next to library)
Morrow County Genealogical Society website
Other popular Genealogical websites:
Ancestry.com Offers free and paid resources.
Cyndi's List More than 93,000 genealogy links
FamilySearch.org Wealth of records from the Mormon church.
Genealogy Gateway More than 48,000 genealogy links.
GenealogySpot StartSpot's solution to genealogical research.
Genealogy Today Articles, queries and search tips.
Genealogy Toolbox Excellent & easy- to-use source.
RootsWeb Many free resources & mailing lists.
The Records Project Search genealogy records in 50 states.
USGenWeb Resources for states and counties.